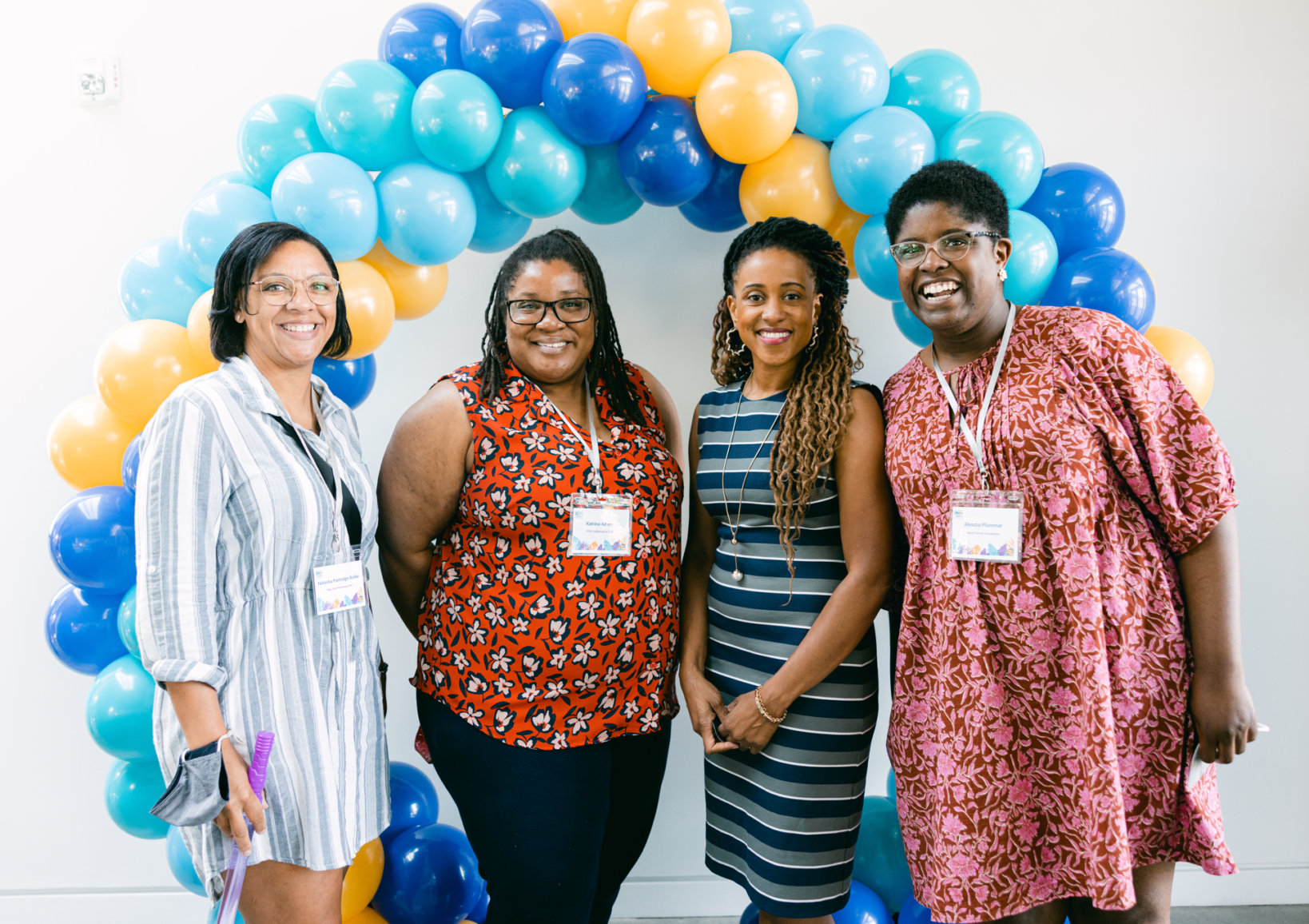 Four African-American women are standing in front of a circle balloon display, smiling at the camera.
Leadership | June 13, 2023
So Long, Farewell, Auf Wiedersehen, Goodbye
This blog is estimated to take 2 minutes to read.
These words from the 1965 musical film "The Sound of Music" capture my message to you. My time at the Weitz Family Foundation will conclude this month after two and a half years.
Unlike the Von Trapp family in the film, I'm not fleeing danger but traveling toward my next great adventure. I'll be moving to Germany in July to teach preschool on an army base. Early childhood education is my true passion, and living on Air Force bases as a kid makes any military installation feel a little bit like home.
To our grantees, thank you for letting me be a small part of your nonprofit's contributions to our community. It's been a pleasure to get to know you and the populations you serve.
I have tried to be a connector, a supporter, and a cheerleader for our nonprofit leaders. The ingenuity and innovation that these leaders bring to their work is inspiring. I have learned something new from every grantee I met with.
My mission when working with grantees was always to discover how they're putting racial equity and accessibility into action. Site visits were opportunities to experience the nonprofits in person. Working at the Weitz Family Foundation has given me the opportunity to see the Omaha nonprofit ecosystem from a unique perspective.
I am extremely proud of two initiatives. Working with Robia, Dani, and Emily to host the Grantee Gathering was the highlight of 2022. Celebrating our grantees with food, music, and bubbles is my kind of community engagement. My second point of pride is the sponsored community classes. When I would get overwhelmed by all the systemic inequalities, I focused on how I could support people in the present. I hoped to lighten the load just a little bit.
Thank you, Weitz Family Foundation, for giving me the freedom to support our grantees in ways that felt authentic to me. Thank you, Robia, literally my "Day One," for being a first-time Program Assistant then Program Associate with me.
I may be gone soon, but the foundation is still here—and they're hiring!
Next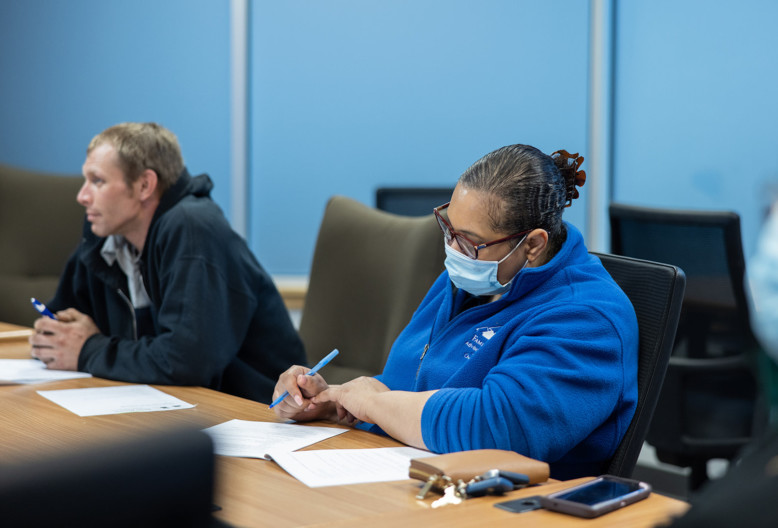 Equity | August 3, 2022
This blog is estimated to take 2 minutes to read. […]