Dates to Remember
Applications for 2024 grant funding will open on Monday, July 17, 2023 at 8 AM CST and close on Monday, August 28, 2023 at 5 PM CST.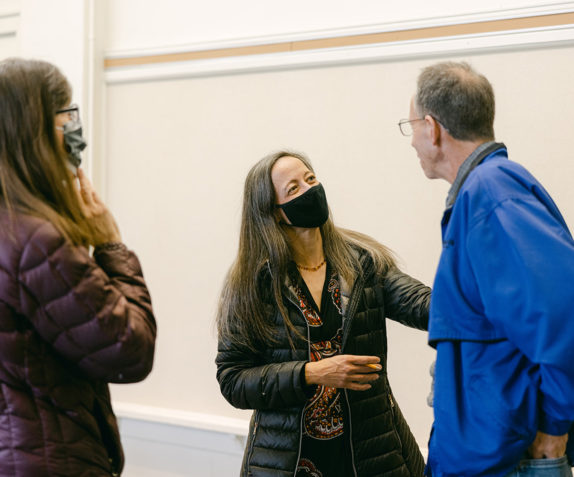 Three people are standing in a room at Yates Community Center having a conversation. The person in the middle wearing a black winter coat and mask is reaching out to the person on the right, who has glasses and a blue coat. There is another person on the far left, who has their hand to their chin and is wearing glasses, a mask, and a purple winter coat.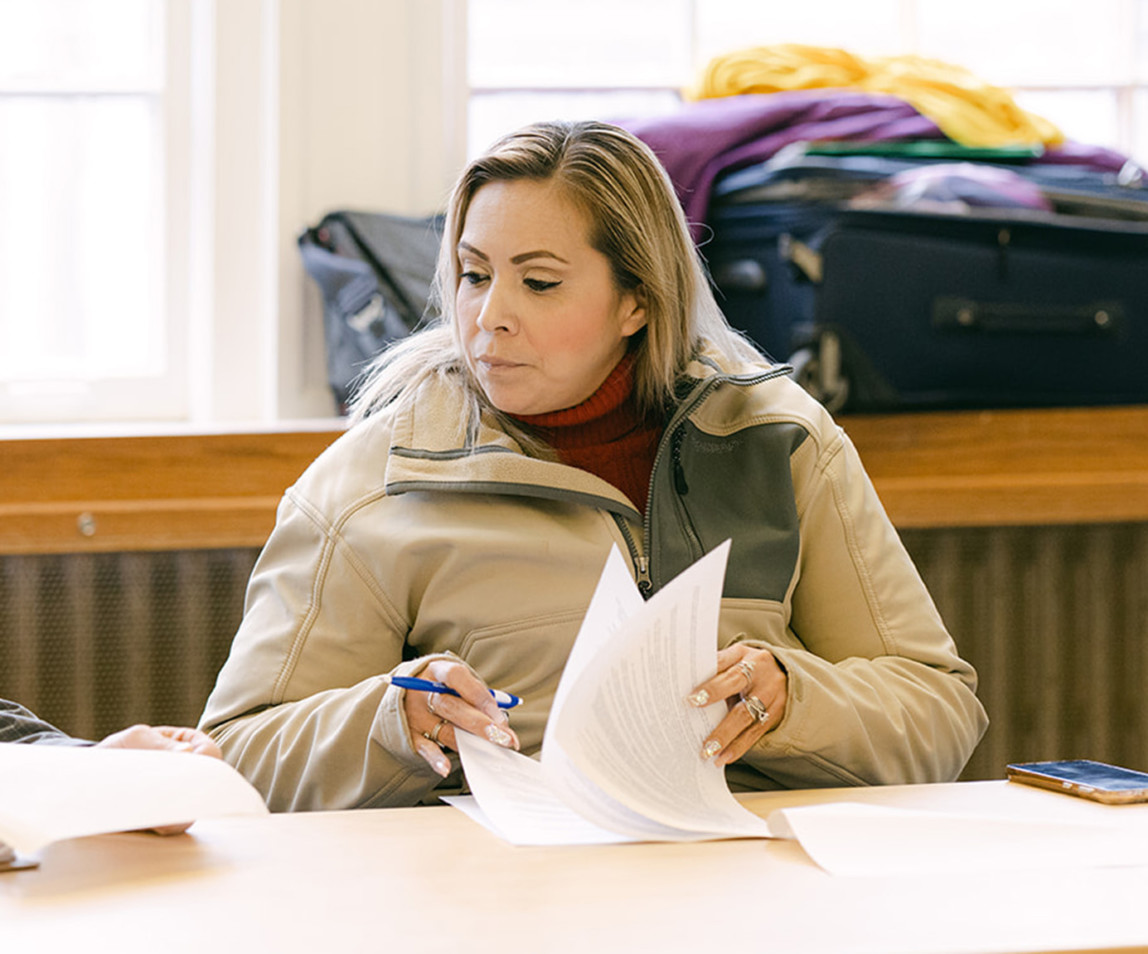 A person is sitting at a desk at Yates with papers in their hand and looking at papers being held by someone off camera on the left. There are bags resting atop the radiators in the background.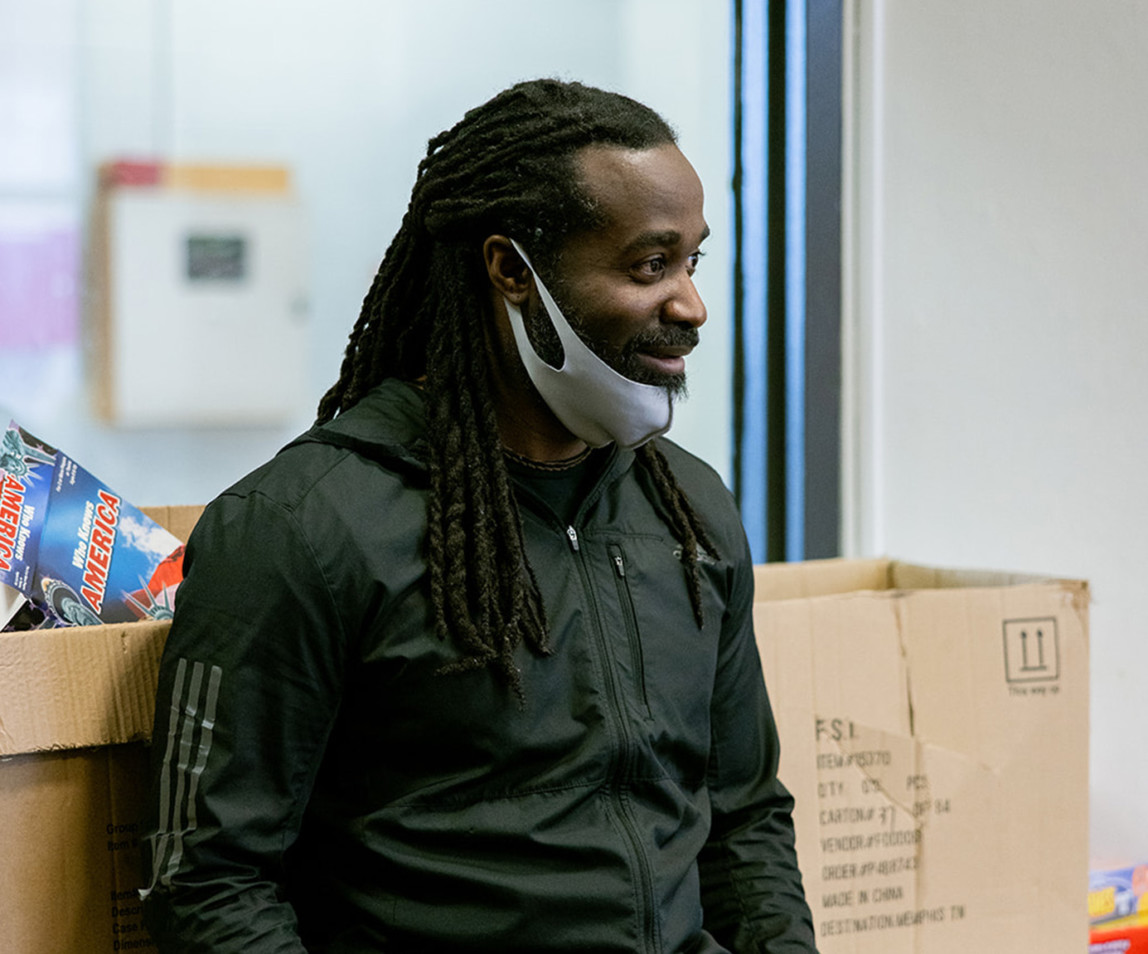 A person with a mask pulled down to their chin is smiling looking off camera to the right. There is a cardboard box and a window behind them.
July & August 2023
Virtual Applications Sessions are a Zoom walk-through of the application with program staff. In these one-hour sessions, you will learn what we are looking for in the applications we receive and be able to ask questions. We limit these sessions to 30 people so interested applicants need to reserve their spot by emailing Danielle@WeitzFamilyFoundation.org.
Drop in Virtual Office Hours are a first-come, first-served opportunity to ask questions directly to program staff outside of a group setting. The Zoom link is in the schedule below. This is meant to be a short pop-in with program staff who can address questions specific to your organization. Of course, you are welcome to email your program associate directly with questions or concerns.
---
Monday, July 17
2024 Grant Applications Open at 8 AM CST
Monday – Friday, July 24-28
Virtual Application Session (register in advance): Monday, July 24 at 12:00 PM
Virtual Application Session (register in advance): Thursday, July 27 at 9:00 AM
Monday – Friday, August 7 – 11
Virtual Application Session (register in advance): Wednesday, August 9 at 11:30 AM
Virtual Application Session (register in advance): Thursday, August 10 at 1:00 PM
Monday – Friday, August 14 – 18
Monday – Friday, August 21 – 25
August 2023
---
Monday, August 28
All applications are due by 5 PM CST
December 2023
---
Friday, December 16
All applicants notified about final decisions