Active Public Advocates
The Weitz family cares deeply about our community. Using our individual talents, we champion causes, support community-based organizations, and advocate for policies and practices that uplift racial equity, justice, accessibility, and peace. Thus, it follows that as a foundation, we partner with public entities and engage in public discourse to support our mission. Public and private partnerships are welcome, and we love to be the leverage that nonprofits may need to access public funding. Educating community leaders on issues faced by our neighbors and connecting people to trusted information is part of our work. When there are opportunities to amplify the voices of those we collaborate with, we feel privileged to fulfill that role.
We believe every community-based organization benefits from advocacy. Leaders who are informed about regulations, rules, policies, and laws can use their knowledge to better serve their community. Such information can lighten workloads between staff, increase client access to available resources, and amplify team morale.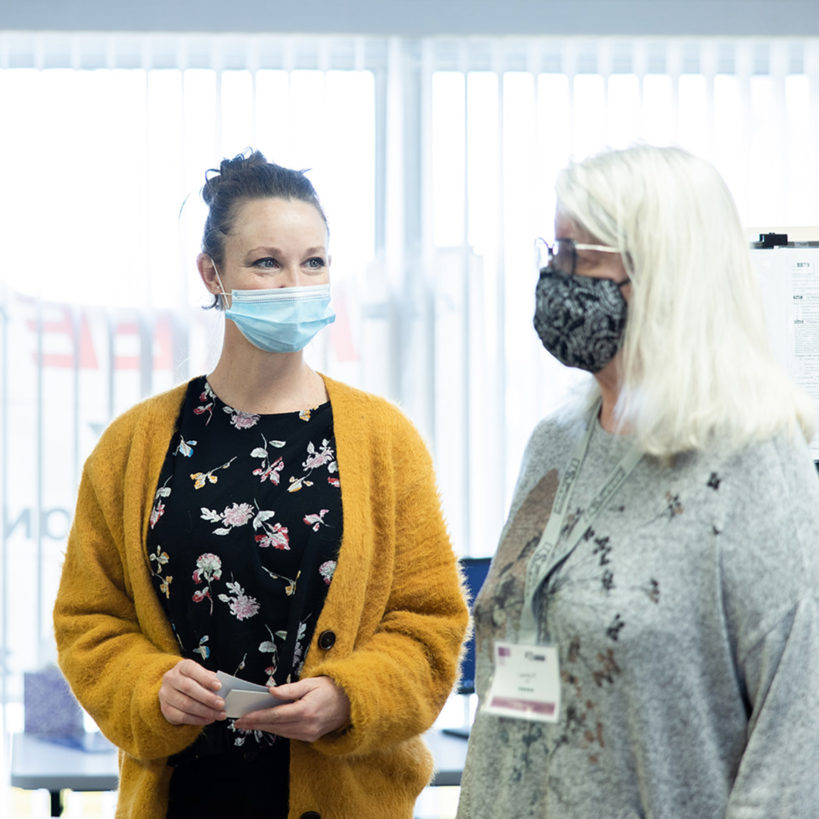 Two people with masks are standing in an office setting engaged in conversation.