Investing in Change
With gratitude to our many partners, we acknowledge our pride and pleasure in past efforts to move our community in the direction of justice, peace, and equity.
We are proud of investing in up-and-coming organizations and creative programming initiatives. Undoing systemic inequalities takes time and a variety of approaches. We learned to listen to those closest to the issues and consider multiple perspectives. We moved away from quick fixes toward long term interventions.
Our work in the community has sown seeds of trust that have grown into mutually beneficial relationships. We connect leaders to policy-makers, organizations to funders, and innovative programs to communities.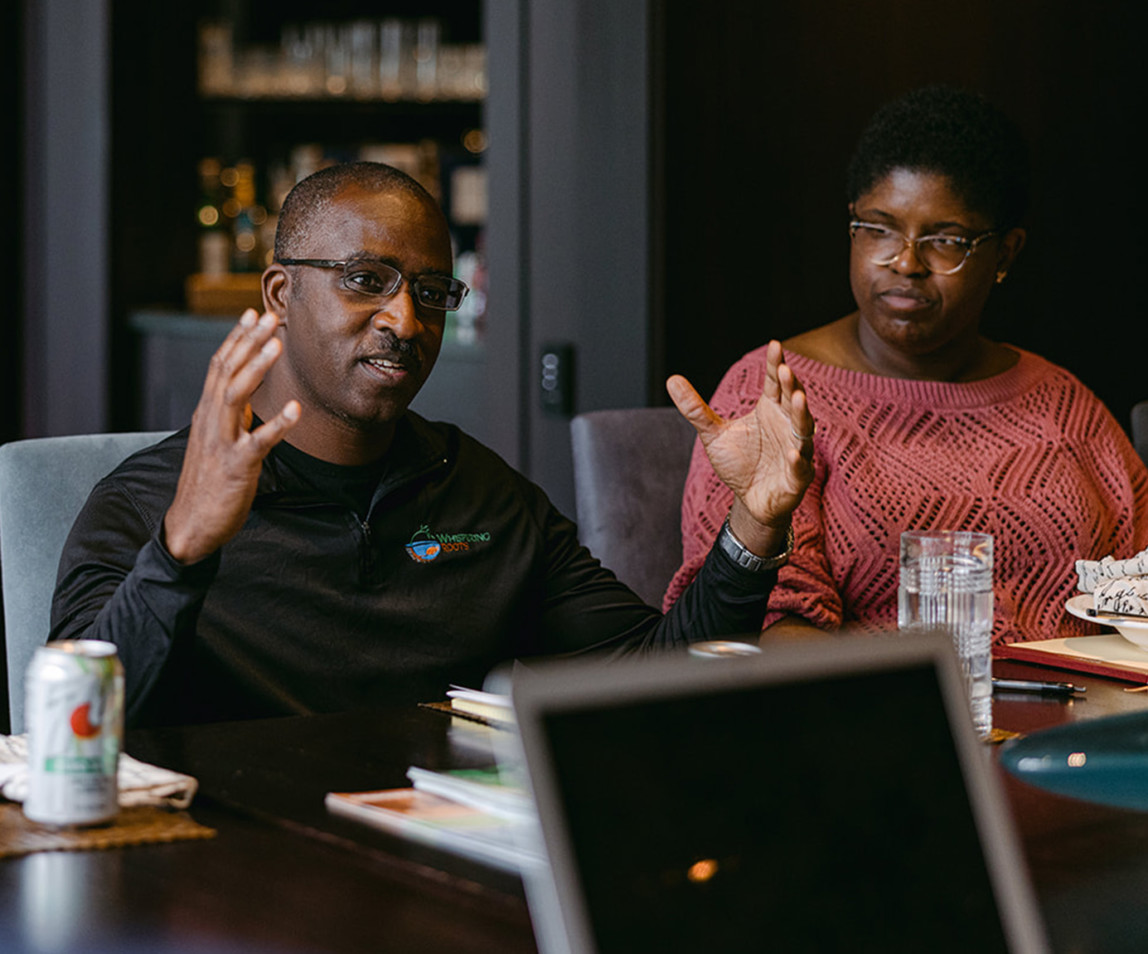 Two people are seated at a table. Greg Fripp, a community partner, is closest to the camera in mid-sentence and has their hands up, gesturing as they speak. Alexzia is towards the background and looking at Greg.
Our First 20 Years
In celebration of 20 years of giving, the Weitz Family Foundation will be compiling an e-magazine that includes an alphabetical listing of our grantmaking beginning in 2000 through 2020. While some information could not be re-created, this document will show the breadth of our early work serving the communities where each family member lived: Northfield, Washington D.C., Chicago, and Omaha. We are proud of these accomplishments and early successes, and continue to partner with many of our original grantees.