Resources for Nonprofit Professionals of Color
Professionals of Color advocating for others, while facing oppression at the same time, can take a toll on people of color working at community-based organizations. Nonprofit professionals can face microaggressions within their organizations while challenging systemic racism in the larger community.
This resource page centers the lived experiences of leaders of color. We offer links to self-care ideas, professional groups, and data on these shared experiences.
---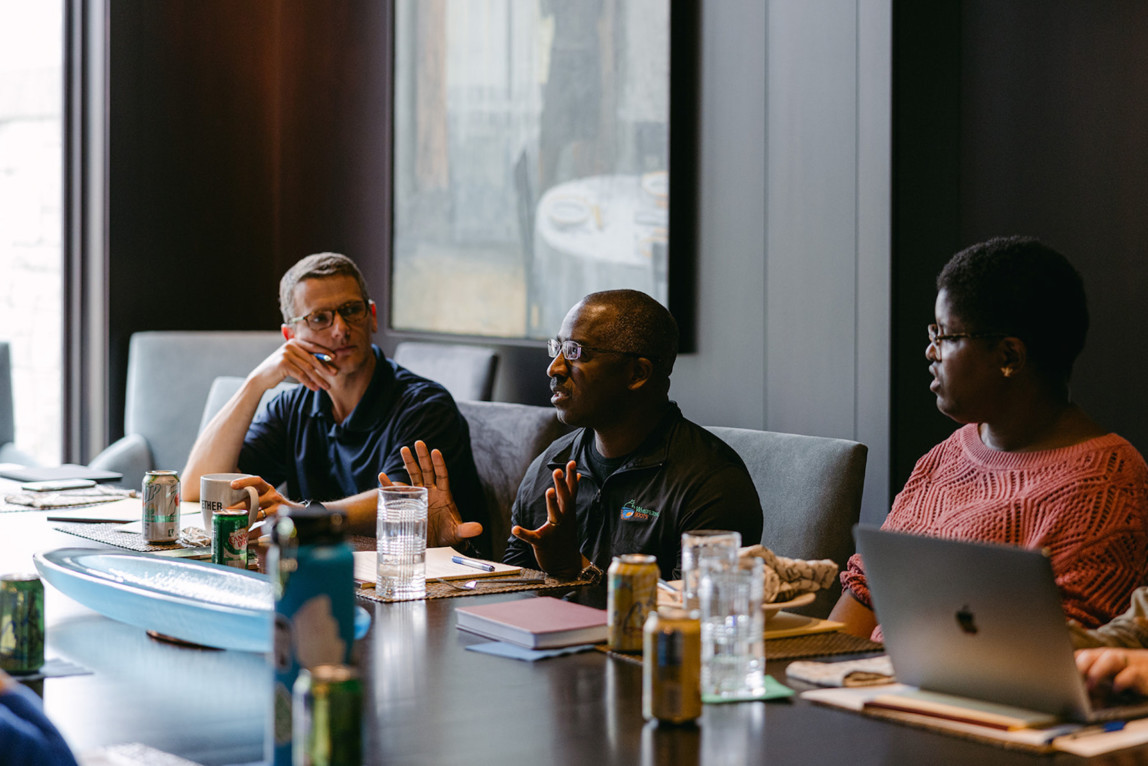 Three people are sitting at a large wood conference table filled with beverages and notetaking supplies. Greg, in the middle, is gesticulating with their hands, while the other two people are facing Greg and listening.
Professional Organizations
and Networks