Recognizing Humanity
Our leadership approach focuses on the well-being of the community, listens to those most proximal to the issues, shares talents, and fosters opportunities for growth. This approach also requires recognizing our humanity, knowing that not every effort will go exactly as planned, and creating space for personal and lived experiences to inform, heal, and inspire our work.
We know leaders are everywhere and, given the opportunity, people will step forward and take on difficult issues and tasks. Inspiring trust between agencies, community leaders, neighbors, funders, and policymakers can be challenging, but we know it is critical for change to be lasting.
Becoming Holistic Leaders
To support leadership development internally, we work with a team coach who encourages each of us to lead from our essence and hone our strengths in ways that support our community as well as ourselves. We seek opportunities to learn with community-based organizations and fund specific college courses for folks at every stage of their career or life.
We are open to ideas from our partners and hope they will share opportunities with us that further enhances our work.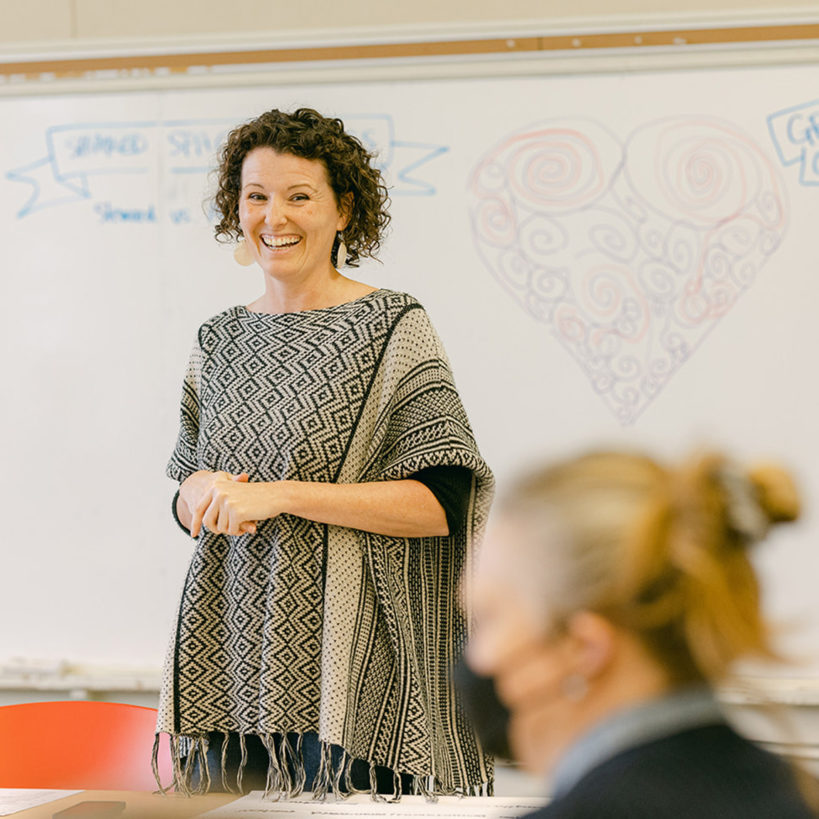 A person is standing at the front of the room and is smiling wearing a long knit poncho.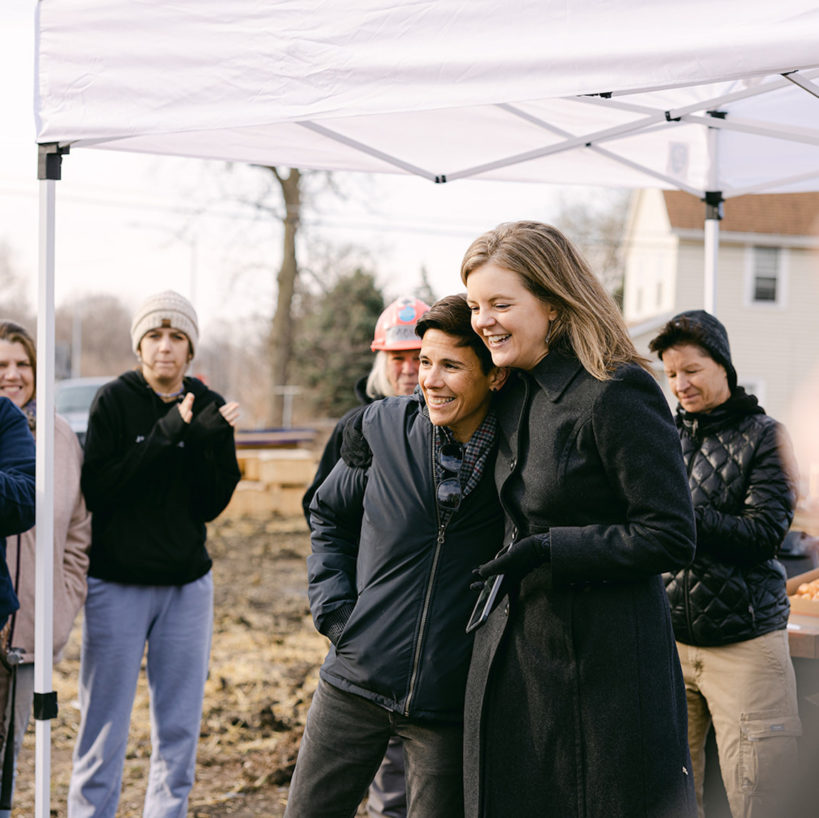 Two people are under a white pop-up tent, hugging and smiling in the wintertime. A few people are out of focus in the background mid-applause.